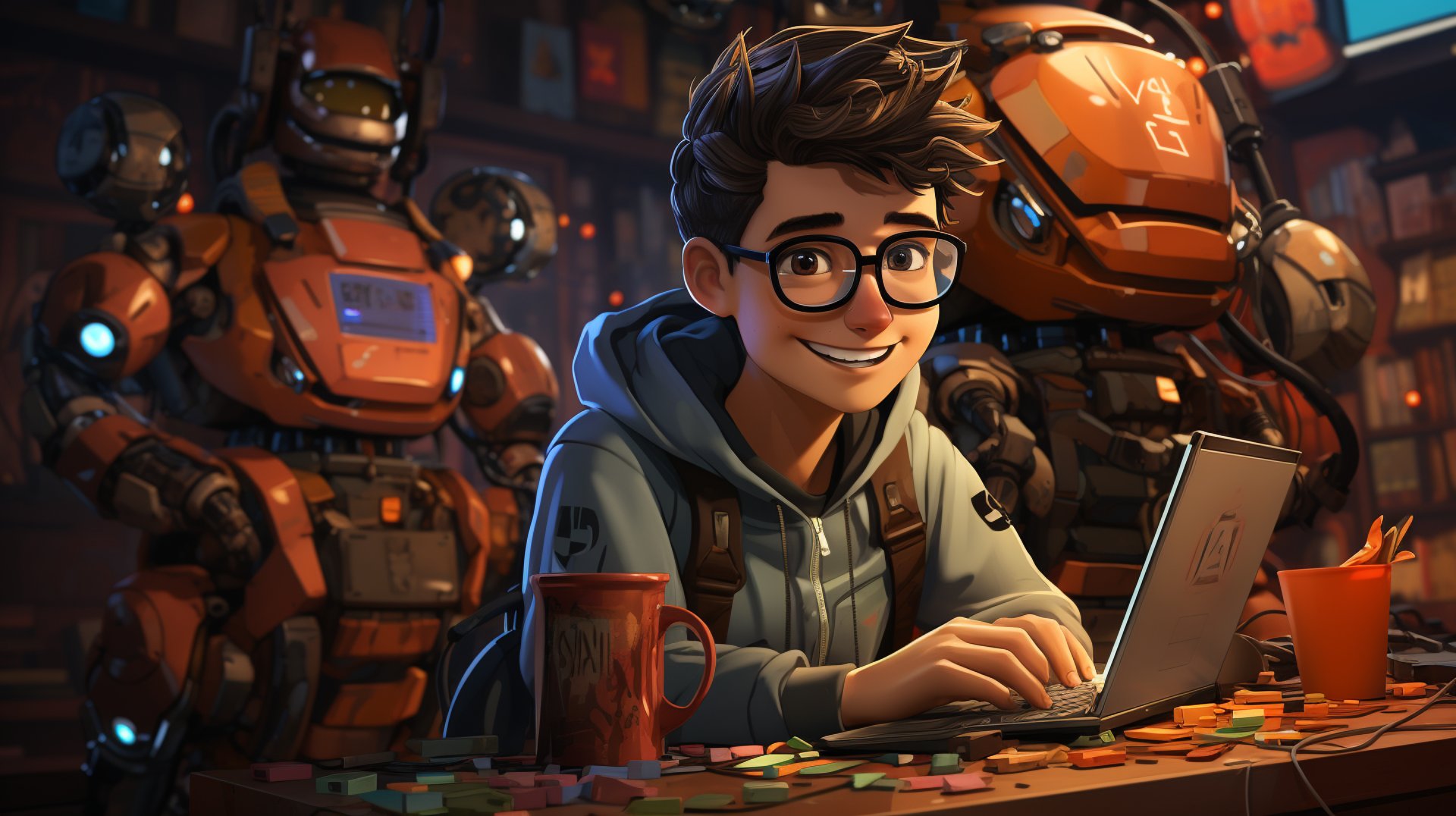 You didn't come this far to stop.
Quantum: The 9 week incubator
Are you tired of working IN your business instead of ON your business? Do you find yourself stuck in the weeds of day-to-day operations without any time left for big-picture thinking and strategic growth?
I designed this incubator so that you can execute your ideas at speed, saving you time, energy, and mental space. Think of it as learning a new skill every week. Each of the 9 modules will show you how to ideate, plan, and execute business growth tactics using artificial intelligence.
In just 90 minutes a week, I'll guide you step-by-step to build and scale your business rapidly using the latest AI tools. No more wasting time on tasks a robot could do better.
We'll use AI to execute at speed. You'll get:
A paint-by-numbers blueprint to turn your ideas into an automated income stream. Stop leaving money on the table.

The secret formula to create offers that convert cold traffic into loyal, paying customers. Grow your audience and revenue predictably.

My highest converting email and social media GPT prompts. Engage and nurture your community on autopilot.

Access to the latest AI tools to 10x your productivity and output. Say goodbye to burnout and writer's block.

Proven frameworks to build partnerships and joint ventures. Expand your reach and credibility through collaborations.

Step-by-step guidance to level up your paid advertising. Drive conversions profitably without wasting ad dollars.

Systems to standardise and scale every aspect of your business. Your business should run itself, not you.
This program will pay for itself 10x over from the time and money you'll save and the growth you'll experience.
If you're ready to carefully put your business on autopilot so you can do the work you love, this is your chance. I promise you the next 90 days will change how you operate your business!
Features and Benefits:
A 9-week program to build and scale your business faster using AI

Step-by-step training on business, marketing, sales, systems, and team

Implementation focused on tangible outcomes each week including worksheets, prompts, and systems

Learn to generate leads, create products, build partnerships

Master paid ads, email nurturing, and podcasting with AI

Document systems and recruit your dream team

Focused on creative entrepreneurs wanting more freedom and less busywork

Level 3 - Engineer
→ 9 training modules* on using AI in all areas of your business valued at $9,800
Vision: Blueprint your Online Business

Leads: Create an Irresistible Lead Magnet

Product: Launch Your Online Offering

Partnerships: Joint Venture for Rapid Growth

Sales Conversations: Close Deals and Enrol Clients

Onboarding: Deliver Quick Wins to New Clients

Nurture: Build Trust and Loyalty with Your Audience

Podcasting: Establish Yourself as an Industry Leader

Recurring Reps: Systematise Key Business Drivers
→ 6 office hour sessions with Ronsley to help with implementation and block busting valued at $5,900
Bonuses:
Access to all my 1500+ ChatGPT Command Prompt List valued at $1,200

Access to all AiGeeks Level2 Lessons valued at $2,000

Access to all new tools, templates, trainings and community forever valued at $10,000 per year
Level 3 - Expert
→ Everything from Level 3 Basic valued at $28,900
→ 8 Advanced Modules on Prompt Design and Building your own Knowledge Bot valued at $9,750. These are:
Prompt Design

Prompt Stacking & Context Layering

Using Plugins

Using the Code Interpreter

Creating unique images using Midjourney

Build your own Knowledge Chat Bot

Design & build your own website

Write your book
Bonuses:
2 x 1-on-1 - 30 minute sessions with Ronsley valued at $1000

Ronsley on-demand for 9 weeks - voice channel valued at $3000

Lifetime License to WriteFlow v2.6 valued at $2,000
* Each module consists of the blueprint of the module, the exact steps to execute the module, worksheets, and the exact prompts and AI tools you need to execute the module at speed.
"I'm not tech-savvy enough to use AI tools." - It's completely understandable to feel overwhelmed by the idea of AI if you haven't worked with it before. It's not your fault; technology can be intimidating. Our program is designed specifically for creative entrepreneurs, with step-by-step guidance to make AI accessible and user-friendly. You don't need to be a tech expert; we'll walk you through everything.
"I don't have enough time to dedicate to a 12-week program." - Time is a precious resource, especially for business owners. It's not a personal failing; it's a common challenge. Investing just 90 minutes a week can lead to significant long-term gains in efficiency and revenue. Think of this program as a time-saving tool for your future.
"The program might be too expensive for my current budget." - Financial considerations are crucial, and it's natural to be cautious about investments. It's not a reflection of your business acumen. Consider the potential ROI from implementing AI in your business. The time and resources saved, along with the growth strategies provided, are designed to pay for the program many times over.
"I'm not sure if this program is suitable for my specific industry or niche." - It's wise to question whether a program aligns with your unique business needs. This doesn't mean you're being overly cautious; it's smart planning. Our program is tailored to creative entrepreneurs across various industries, focusing on universal business growth strategies enhanced by AI. We can discuss how it can be customised to your specific needs.
"I've tried similar programs before, and they didn't work for me." - Past experiences can shape our expectations, and it's not your fault if other programs didn't meet your needs. Our AI-focused approach is unique, and we prioritise implementation with tangible outcomes. Let's explore what went wrong previously and how our program can offer a different, more effective experience.
"I'm worried about the ongoing support and what happens after the 12 weeks." - Concerns about ongoing support are valid, and it's not a lack of trust on your part; it's a desire for long-term success. We are committed to your growth beyond the 12-week program, offering continued resources, community access, and support to ensure sustained success.
"I'm not sure if AI is ethical or aligns with my business values." - Ethical considerations are vital, and it's commendable that you're thinking about this aspect. It's not a misunderstanding; it's responsible business practice. We share your concerns about ethical AI and ensure that the tools and strategies we teach align with empathy, service and love. Check out our 10 commandments for the values we stand by.
do you have questions? we have some answers...