What's the big deal about ChatGPT's Code Interpreter?
PODCASTTECH STACK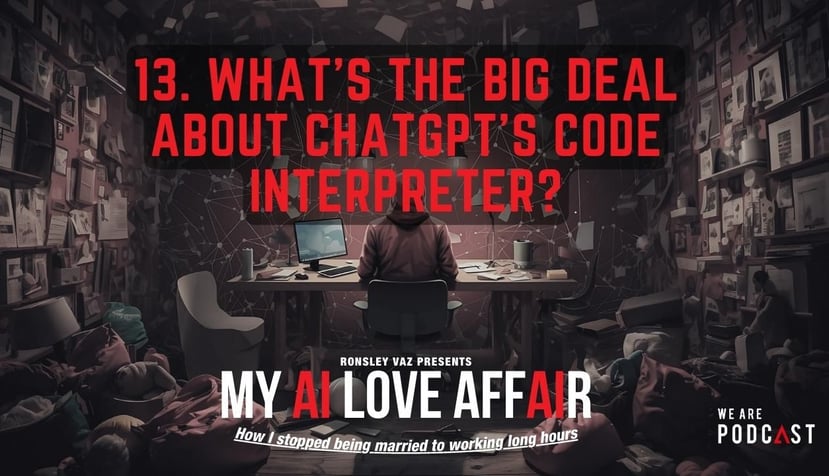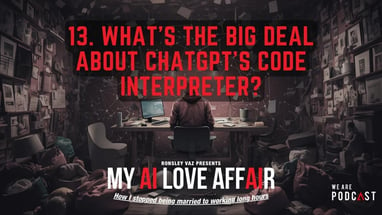 Unleash the Power of ChatGPT's Code Interpreter
Hey there, it's Ronsley. We're going to be talking about ChatGPT's Code Interpreter. Imagine having a computer built into your interaction with AI that can help you make sense of the data you receive from ChatGPT. It's like having a personal translator who can understand human language and computer code. This is an incredibly powerful tool for business owners who want to analyze and interpret data using ChatGPT.
You'll learn how it can automate tasks, create new products, and help you better understand the technology you use every day.
In this episode, I cover:
ChatGPT's Code Interpreter is a part of ChatGPT's AI system that understands and processes code-related queries.

Understanding how AI systems like ChatGPT's core interpreter work is like understanding how to read and write.

Natural Language Processing is a technique used by ChatGPT's Code Interpreter that helps it understand human language.

Machine Learning is another technique used by ChatGPT's Code Interpreter that helps it learn from data and patterns.

Code interpretation is the process of understanding and executing computer code.

Input, processing, and output are the three basic components of computer science.

ChatGPT's Code Interpreter can help automate tasks and create new tools.

Understanding technology is becoming increasingly important in our digital age.

ChatGPT's Code Interpreter can help you make more informed decisions about the technology your business uses.

AI systems like ChatGPT's Code Interpreter have the potential to revolutionize the way we interact with technology.
All this and more, on this episode of My AI Love Affair.
If you know a business owner that needs to hear an episode about why AI will easily be the biggest conversation of our lifetime, please share an episode with them. Pretty Please. Enjoy the show.
Get the slide deck for this episode along with all the links and research by finding AiGeeks on Discord or going to aigeeks.co/discord.
If this is the first episode you've listened to all the way to the end, or if you are a regular, thank you … I love that you are here. Check out our back catalogue on myailoveaffair.com, subscribe to the show and give me a review and rating; it really helps us unite the AIGeeks like you.
If you are a business owner that wants to use AI to make business easy and wants to find others just like you in a group where we share tactics & ideas on what's working (or not) for us when it comes to using AI in the best possible way… go to aigeeks.co/discord … it is free.
Stay tuned for the next episode when we cover a growth tactic Product: Creating an online product that creates client case studies. We cover lots, including how to effectively partner with the people who already have your clients. So, don't forget to subscribe to the show to get that episode as soon it gets released. Until then, much love.