Systems: Standard operating procedures and AI for repeatable results [Growth Tactic]
PODCASTGROWTH TACTIC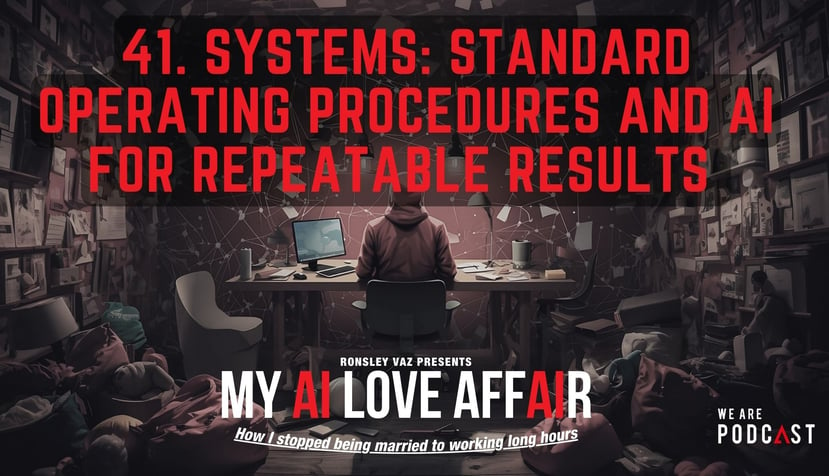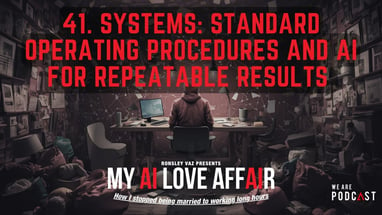 Learn how to create an efficient standard operating procedures
Let's get you work on standard operating procedures (SOPs) and their crucial role in bringing order to chaos and achieving consistent results. SOPs are not just pieces of documentation; they are powerful roadmaps that guide us through repetitive tasks. Imagine having a clear pathway, like a GPS, that leads us to our desired destination every time. That's the essence of SOPs.
I outline a practical three-step process for developing SOPs. We begin by meticulously documenting our current workflows, paying attention to every step involved. Then, we analyse and optimize these processes, identifying pain points and eliminating inefficiencies. Finally, we formalize our procedures by creating a standardized manual, training our staff, and regularly auditing and updating the SOPs. And guess what? AI and prompts can greatly expedite the SOP creation process, helping us save time and effort.
In this episode I talk about:
Standard operating procedures (SOPs) create order from chaos and lead to consistent results.

Mistakes to avoid: not documenting systems, overly rigid systems, and not reviewing and improving systems.

Principles to execute SOPs: start simple, co-create with team insights, and reinforce constantly.

Steps to execute SOPs: document current workflows, analyse and optimize, and formalize procedures.

GPT prompts for SOPs: SOP examples, workflow documentation, training methods, simplifying processes, and best practices.

The use of AI tools like Bard, ChatGPT, or Bing to generate examples, suggest instructions, and create rough drafts of SOPs.
Tune in to the episode right here! https://myailoveaffair.com/
Go through AI Geeks Level 1 here - Aigeeks.co/level1
If this is the first episode you've listened to all the way to the end, or if you are a regular, thank you … I love that you are here. Check out our back catalogue on myailoveaffair.com, subscribe to the show and give me a rating; it helps us unite the AIGeeks like you.
If you are a business owner that wants to use AI to make business easy and wants to find others just like you in a group where we share tactics & ideas on what's working (or not) for us when it comes to using AI in the best possible way… go to aigeeks.co/discord … it is free.
Stay tuned for the next episode because it's a case study with Dan Martell about Exploring the Potential of AI: Myths and Opportunities. So, don't forget to subscribe to the show to get that episode as soon it gets released. Until then, do what you love. Love what you do.