Strategic Synergies: Using AI in Building Growth-Focused Business Partnerships
PODCASTGROWTH TACTIC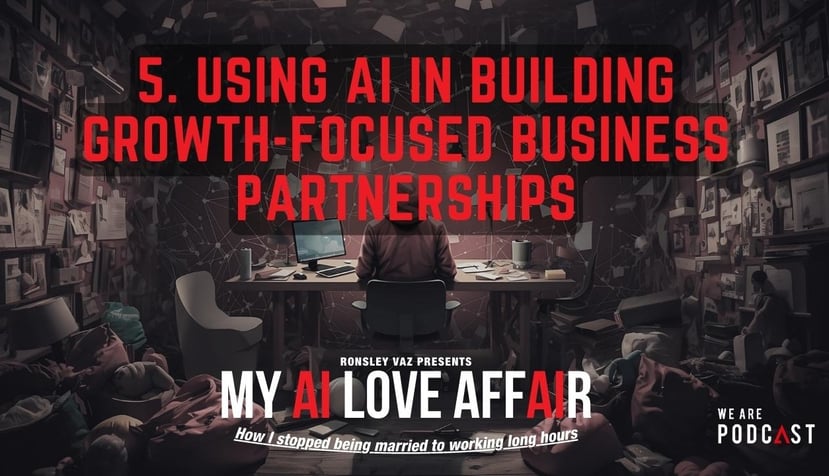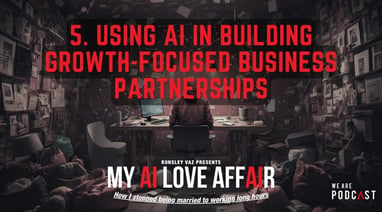 In today's episode of My AI Love Affair, let's dive deep into the world of strategic partnerships and how they can supercharge the growth of your business. Trust me, partnerships are the secret sauce that can take your business to new heights.
Now, when it comes to partnerships, they are an essential part of any business growth strategy. Think of them as powerful alliances that can propel your business forward. But here's the catch: not all partnerships are created equal. Focus on creating partnerships that are not only mutually beneficial but also aligned with your brand values and goals. It's all about building a long-term relationship that stands the test of time.
Coming up in this episode …
Focus on partnerships with the same target market and no competitive overlap.

Seek mutual benefit in your partnerships.

Long-term relationships are the key to success.

Consider using podcasts as a way to partner with like-minded businesses.

Create a list of partner categories and identify potential partners within them.

Nail the outreach and negotiation phase with compelling scripts and videos.

Maintain transparency and regular communication to foster a healthy partnership.

Utilize AI tools to identify partners, track performance, and automate communication.

Explore ChatGPT and Mid Journey as valuable resources for partnership assets.
I can't stress this enough: align your partnerships with your brand values and goals. It's the secret ingredient to a fruitful collaboration. And don't forget to leverage the power of AI and automation.
All this and more, on this episode of My AI Love Affair.
If you know a business owner that needs to hear an episode about why AI will easily be the most significant conversation of our lifetime, please share an episode with them. Pretty Please. Enjoy the show.
If this is the first episode you've listened to all the way to the end, or if you are a regular, thank you … I love that you are here. Check out our back catalogue on myailoveaffair.com, subscribe to the show and give me a rating; it helps us unite the AIGeeks like you.
If you are a business owner that wants to use AI to make business easy and wants to find others just like you in a group where we share tactics & ideas on what's working (or not) for us when it comes to using AI in the best possible way… go to geeks.co/discord … it is free.
Stay tuned for the next episode, when we talk with Amy Yamada about humanizing AI. So, don't forget to subscribe to the show to get that episode as soon it gets released. Until then, much love.