Product Launch: Using AI to launch your recorded program [Growth Tactic]
PODCASTGROWTH TACTIC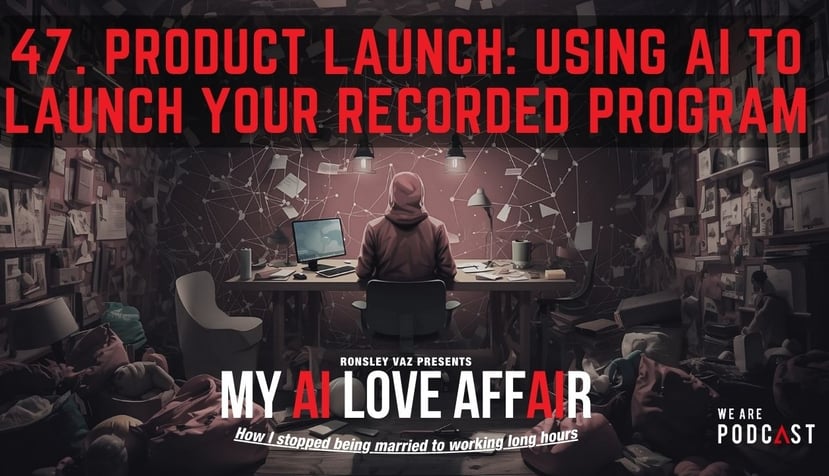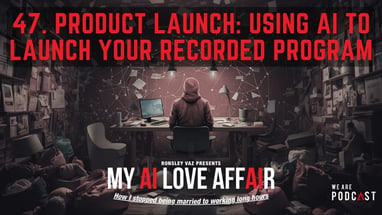 Learn how to launch your recorded program using AI
I can't wait for you to dive into this episode. Why? Because if you've ever put together a program and wondered, "How do I get this out into the world?" then this episode is going to be your game-changer. Trust me, I get it; you've done all the hard work, you've invested the hours, but now what? How do you go from a great idea to actually launching it? Well, you're in the right place.
I emphasise the importance of understanding whether there is demand for your program before creating it. Transparency, adaptability, and consistency are three key principles to execute a successful launch. Launching a recorded program is not just about unveiling a product; it's about storytelling, building relationships, and embarking on a journey of continuous growth.
In this episode, we cover:
The effects of transparency and adaptability in the launch process.

Learn to tell engaging stories and build meaningful connections with your audience.

Take a deeper look into the mistakes to avoid during a product launch.

We answer a question about leveraging social media analytics for launch success.

Rethink your value proposition and communicate it effectively.

Understand the importance of post-launch engagement and maintaining audience engagement.

Hear me talk about measuring the ROI of your launch and using insights for future projects.

Learn how to find joy and play in the entrepreneurial journey.

We talk in-depth about the steps to execute a successful product launch.
Tune in to the episode right here! https://myailoveaffair.com/
Go here for the freebies! https://aigeeks.site/level1
All this and more, on this episode of My AI Love Affair.
If this is the first episode you've listened to all the way to the end, or if you are a regular, thank you … I love that you are here. Check out our back catalogue on myailoveaffair.com, subscribe to the show and give me a rating; it helps us unite the AIGeeks like you.
If you are a business owner that wants to use AI to make business easy and wants to find others just like you in a group where we share tactics & ideas on what's working (or not) for us when it comes to using AI in the best possible way… go to aigeeks.co/discord … it is free.
Stay tuned for the next episode feat. Gary Vaynerchuck and let's learn together from the conversation at VaynerX about AI. So, don't forget to subscribe to the show to get that episode as soon it gets released. Until then, do what you love. Love what you do.