Paid Ads: How to get the most for your money [Growth Tactic]
PODCASTGROWTH TACTIC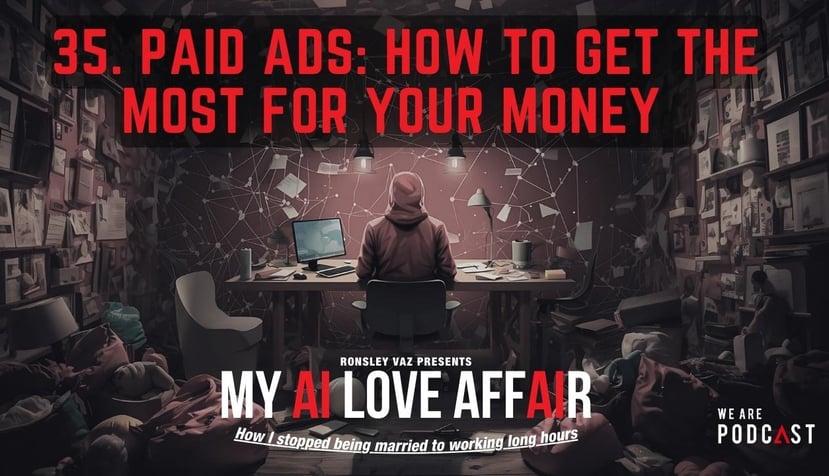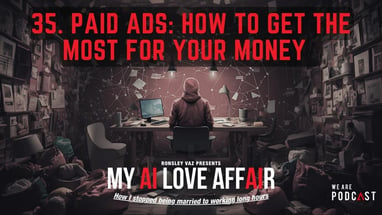 Learn how to make the most out of your paid advertising
In this episode, I'm going to share with you how to get the most out of your paid advertising using artificial intelligence. I'll break down the growth tactic into five sections: the aim and outcome, three mistakes to avoid, three principles to execute the tactic correctly, three steps to execute the tactic, and three GPT prompts to help execute the tactic.
Now, if you're still on the fence about AI in advertising, don't be. The episode has got you covered with practical tips, real-world examples, and strategies that you can apply straight to your business. Whether you're a seasoned ad pro or a total newbie, there's something for everyone. So, are you ready to make your ad spend work smarter, not harder?
In this episode you will learn…
How to maximize ROI on paid ads by targeting the right audience and platforms.

The three principles to execute the growth tactic correctly.

To avoid common mistakes like misdirection, overcomplicating ads, and neglecting analytics.

The three steps to execute the tactic to the target.

Leveraging different platforms and ad types in a coordinated strategy can increase exposure and reach for your ads.

Using artificial intelligence can speed up execution of the tactic by providing examples of effective targeting strategies and analysing the target audience.
All this and more, on this episode of My AI Love Affair.
Pretty Please. Enjoy the show. If this is the first episode you've listened to all the way to the end, or if you are a regular, thank you … I love that you are here. Check out our back catalogue on myailoveaffair.com, subscribe to the show and give me a rating; it helps us unite the AIGeeks like you.
If you are a business owner that wants to use AI to make business easy and wants to find others just like you in a group where we share tactics & ideas on what's working (or not) for us when it comes to using AI in the best possible way… go to aigeeks.co/discord … it is free.
Stay tuned for the next episode because it's a case study on Nature's Algorithm with Jean-Philippe M.L. Schepens van Thiel. So, don't forget to subscribe to the show to get that episode as soon it gets released. Until then, do what you love. Love what you do.