Leads: Capturing and nurturing leads for your online business
PODCASTGROWTH TACTIC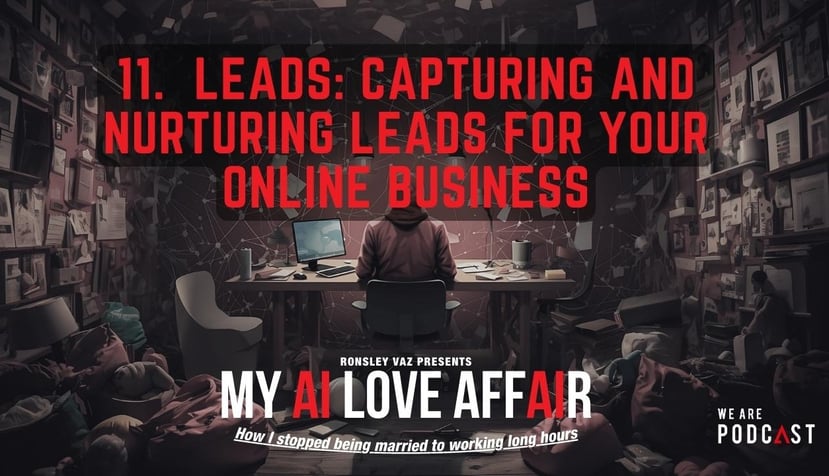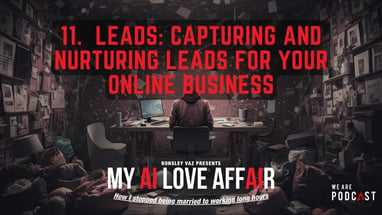 Transform Your Leads into Paying Clients with AI
Hey, it's Ronsley. I was looking at the Sydney Opera House. I thought, "Why not discuss a growth tactic I've found absolutely successful?" The process of getting a lead into your business and nurturing that lead into a paying client.
I am discussing how we can leverage artificial intelligence to make this process quicker and easier. Now, I've done a few of these, and let me tell you, they have been game-changers.
Coming up in this episode…
Understand the importance of acquiring leads and nurturing them into becoming paying clients.

Learn how to leverage artificial intelligence to make lead nurturing quicker and easier.

Discover the significance of commitment and consistency in making a podcast work.

Get insights on how recording daily, regardless of location, can contribute to a sustainable podcast.

Get to know why artificial intelligence is a game-changer in lead nurturing.

Learn how to make your business strategies work irrespective of your geographical location.

Understand the significance of being ahead of time in your content strategy.

Learn about the growth tactics that have proven successful in lead nurturing.

Explore how to make your podcast or business sustainable.

Learn how to make the most of every day in your content creation journey.
All this and more, on this episode of My AI Love Affair.
If you know a business owner that needs to hear an episode about why AI will easily be the biggest conversation of our lifetime, please share an episode with them.
Get the prompts, breakdown and notes for this episode by finding AiGeeks on Discord or by going to aigeeks.co/discord
Pretty Please. Enjoy the show.
If this is the first episode you've listened to all the way to the end, or if you are a regular, thank you … I love that you are here. Check out our back catalogue on myailoveaffair.com, subscribe to the show and give me a review and rating; it really helps us unite the AIGeeks like you.
If you are a business owner that wants to use AI to make business easy and wants to find others just like you in a group where we share tactics & ideas on what's working (or not) for us when it comes to using AI in the best possible way… go to aigeeks.co/discord … it is free.