Insights on integrating AI technology feat. Eben Pagan
PODCASTCASE STUDY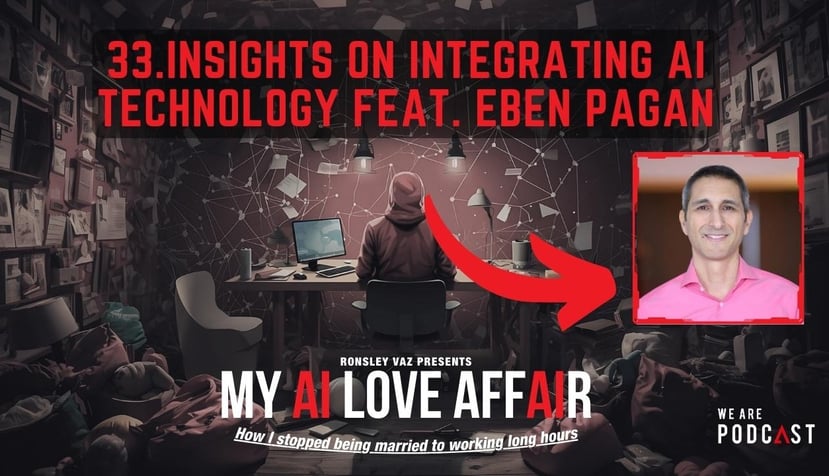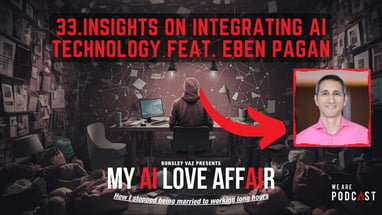 Learn how to integrate AI into your business operations
I sit down with the visionary Eben Pagan to dissect the transformative impact of AI on businesses. Curious about how AI can breathe life into your brand and supercharge your conversions? Eben spills the beans on the difference it's made to his enterprise. We're not just talking about numbers; we dive deep into the tangible changes, the heightened excitement, and the renewed vigour it's brought to his team.
When was the last time you pondered the future of your business? If you're like most entrepreneurs, it's probably been a while. AI is not just a buzzword; it's a tool that's revolutionizing the way we do business. Eben Pagan is living proof of that. From re-energizing his team to supercharging his courses, Eben's experience with AI is nothing short of transformative.
Coming up in this episode …
AI's Immediate Impact: Eben describes an infusion of energy and revitalization in his business since adopting AI.

By using AI, businesses can generate new ideas and identify new career paths.

Conversion Magic: With AI integration, Eben's business saw a noticeable increase in conversions, leading to more clients and increased course sales.

Quick Adaptation: AI allowed Eben to transform a 90-day course into a six-week version. Speedy, right?

AI should be used to teach and coach people, rather than replace them.

Human intelligence, AI, and divine intelligence should be aligned for ethical use of AI.

AI has the potential to change the way we live and work, and it is important to be aware of the implications.
Tune in to the episode right here! aigeeks.co
If you know a business owner that needs to hear an episode about why AI will easily be the biggest conversation of our lifetime, please share an episode with them. Pretty Please. Enjoy the show.
If this is the first episode you've listened to all the way to the end or if you are a regular, thank you … I love that you are here. Check out our back catalogue on myailoveaffair.com, subscribe to the show and give me a review and rating, it really helps us unite the AIGeeks like you.
If you are a business owner that wants to use AI to make business easy and want to find others just like you in a group where we share tactics & ideas on what's working (or not) for us when it comes to using AI in the best possible way… go to aigeeks.co/discord … it is free. The next episode will be a Techstack on Claude2: Understanding the Future of AI. So, don't forget to subscribe to the show to get that episode as soon it gets released. Until then, do what you love. Love what you do.