Inception: Using AI to ideate your online business plan
PODCASTGROWTH TACTIC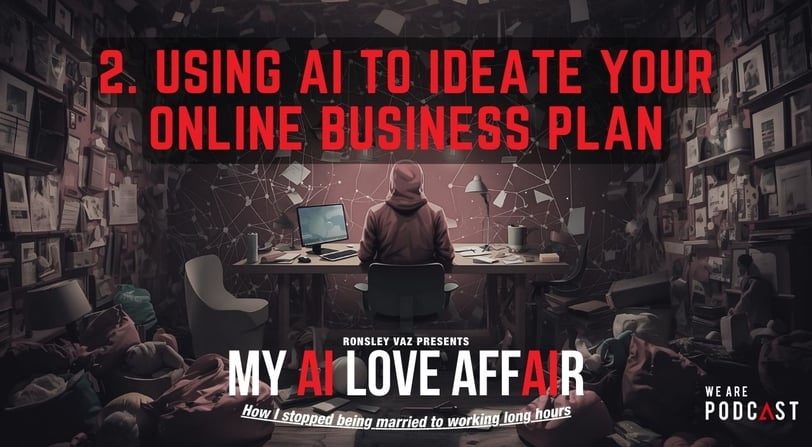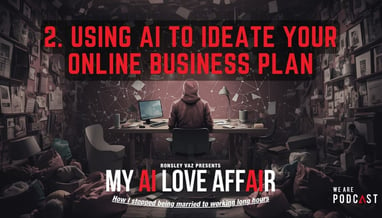 Suppose you've been toying with starting an online business, or perhaps you're in the early stages of launching a new product or podcast. In that case, this episode will be your inception piece, your foundation layer. Do you know how every skyscraper starts with a strong foundation? That's what this episode is going to be for your online venture. Ready to lay some bricks?
Here's what we're diving into how to create a business online. I'm talking about the nuts and bolts, the nitty-gritty details. This isn't some abstract, pie-in-the-sky stuff. You can take natural, tangible, and actionable steps to start building your empire. Trust me. We'll take the guesswork out of the equation. Remember when we built forts as kids, and we'd have to figure out how to stack the boxes? Well, this is your blueprint. Only this time, we're building something more significant than a fort.
In this episode, we cover the following:
The importance of the inception step: This is the foundation that sets the direction for everything. Have you ever seen a house being built without a blueprint?

Identifying your target market: Who are they? What do they want? It's like asking, "Who would I invite to my perfect dinner party?".

Crafting your unique value proposition: Consider it your business's secret sauce. What makes your burger stand out in the burger joint?

Building a brand that resonates: It's not just about the logo and the colours. It's about the feeling people get when they interact with your business.

Developing an effective marketing strategy: This is your game plan. It's how you'll get the word out about your business.

Creating a compelling product or service: You wouldn't serve a half-baked cake at a party, right? Your product is the centrepiece of your business.

Building a website that converts: Your website is your online storefront. It's the first impression most people will have of your business.

Implementing SEO strategies: Imagine you're playing hide and seek. SEO is what helps you get found.

Leveraging social media for growth: It's like the town square of the digital age. It's where your customers are hanging out.

Continually learning and adapting: The online landscape is constantly changing. Staying flexible and adaptable is critical to long-term success.
All this and more, on this episode of My AI Love Affair.
Make sure you listen to the end because … I'll break down this tactic into the prompts you need to use to execute this tactic at the speed of intelligence. Pretty Please. Enjoy the show. Also, if you know a business owner that needs to hear an episode about why AI will easily be the biggest conversation of our lifetime, please share an episode with them.
If this is the first episode you've listened to, the end, or if you are a regular, thank you … I love that you are here. Check out our back catalogue on myailoveaffair.com, subscribe to the show and give me a rating; it helps us unite the AIGeeks like you.
If you are a business owner that wants to use AI to make business easy and wants to find others just like you in a group where we share tactics & ideas on what's working (or not) for us when it comes to using AI in the best possible way… go to aigeeks.co/discord … it is free.
Stay tuned for the next episode because it's a case study with Rod Santomassimo. We talk about using AI to become a trusted authority. So, don't forget to subscribe to the show to get that episode as soon it gets released. Until then, much love.