Grasping the Role of AI in Business Decision Making feat. Dr. Leon Eisen
PODCASTCASE STUDY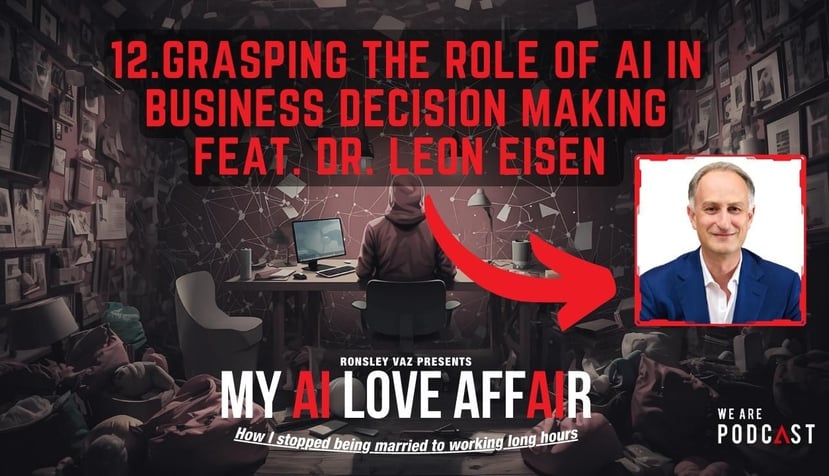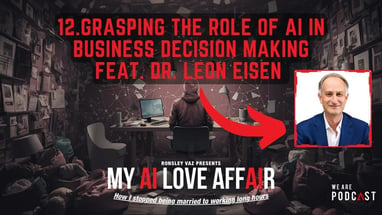 Get practical advice on using AI in business
In this episode, I enjoyed chatting with Dr. Leon Eisen, founder of Oxitone Medical, who shared his insights on using AI in business and how it can be used to solve real-world problems. Dr. Eisen emphasized the importance of learning to ask the right questions to understand the answers.
He provided valuable advice on how businesses can start implementing AI, stressing the importance of team building and track records in investment decisions. If you're interested in using AI in business and want to learn more about implementing it effectively, this episode is a must-listen.
Coming up in this episode…
Who is Dr. Leon Eisen?

Meet Dr. Leon Eisen, a physicist with a PhD from the Wiseman Institute, who is an affiliated member of the Royal Society of Medicine and the Ford Business Council member. He is also an inventor, serial entrepreneur, and Harvard Business School alumnus who has written an article about the death of AI.

Implementation and Integration

Dr. Leon Eisen, the founder of Oxitone Medical, talks about AI in solving real-world business problems, and provides advice on how businesses can start implementing AI, stressing the importance of team building and track records in investment decisions.

Challenges and Advice

Artificial Intelligence (AI) has become a buzzword in today's business world. Its implementation is seen as a way of solving real-world problems but also brings challenges. High-quality data and human oversight are crucial in decision-making processes, and businesses must ask the right questions to ensure a smooth transition to AI.

Ethical and Social Impact

In the world of artificial intelligence, there are potential ethical concerns, such as privacy violations and bias. It's important to ensure that AI is fair and unbiased and to communicate the underlying algorithms and decision-making processes to stakeholders. Transparency is key in AI implementation.

Future Trends and Emerging Technologies

With its continued evolution, we expect to see new use cases and applications emerging. As we move into an AI-powered workplace of the future, most valuable skills will change, and we need to adapt to keep up with this new technological landscape.
Key Takeaways:
AI is not a danger but a tool to help people solve problems and answer questions

AI will become a commodity and required in the workplace instead of replacing jobs

Decision makings in investment is an aspect that AI can help businesses

Personalizing content is important to stand out in a world where AI-generated content is becoming a commodity
All this and more, on this episode of My AI Love Affair.
Get to know Dr. Leon Eisen at this link, https://www.leoneisen.com/.
If you know a business owner that needs to hear an episode about why AI will easily be the biggest conversation of our lifetime, please share an episode with them. Pretty Please. Enjoy the show.
If this is the first episode you've listened to all the way to the end, or if you are a regular, thank you … I love that you are here. Check out our back catalogue on myailoveaffair.com, subscribe to the show and give me a review and rating; it helps us unite the AIGeeks like you.
If you are a business owner that wants to use AI to make business easy and wants to find others just like you in a group where we share tactics & ideas on what's working (or not) for us when it comes to using AI in the best possible way… go to aigeeks.co/discord… it is free.