Ethical conversation about AI feat. Leopold Ajami
PODCASTCASE STUDY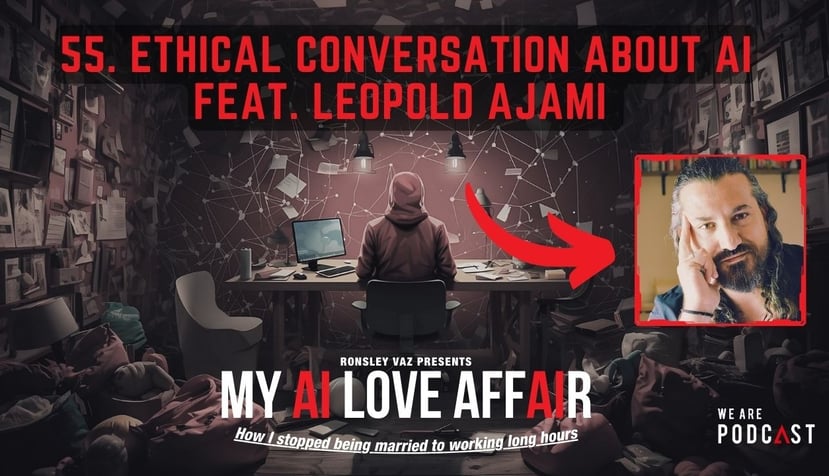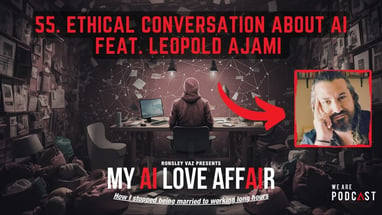 Learn how to integrate AI into your operations and gain practical insights
We're venturing into the intricate world of artificial intelligence with our guest, Leopold Ajami. This conversation isn't just about tech; it's about reshaping our understanding and use of AI in our daily lives and businesses. Leopold shares his unique insights on how he has been using AI to solve real-world business problems. Leopold and I explore how AI is more than just a tool; it's a lens through which we can view and reshape our world. Leopold also takes us through his personal experiences with AI implementation and how it has transformed his approach to communication and brainstorming.
But that's not all! We also explore the ethical and social impact of AI, as well as the future trends and emerging technologies in the industry. Leopold's thoughtful perspectives and practical advice will leave you inspired and ready to embrace the power of AI in your own endeavours.
Coming up in this episode …
The Power of Prompts.

The potential of AI prompts to enhance communication skills, enabling to create compelling speeches and engage with audience effectively.

The Speaking Vault.

Discover how Leopold uses AI to curate a treasure trove of ideas, stories, and observations. This innovative approach allows him to craft captivating speeches by seamlessly integrating modular elements that resonate with his audience.

The Quest for Ethical Frameworks.

Leopold stresses the need for scientific frameworks in ethical AI implementation, aligning AI decisions with human nature and reality. Rational thinking is key to shaping AI's moral compass.

Balancing Bias and Objectivity.

Leopold emphasises the need to critically analyse AI-generated content and seek objective perspectives to counter subjective biases.
Key Takeaways from this episode:
A New Approach to Education: We need to rethink how we learn and teach, focusing on understanding the thought process behind AI.

AI in Personalisation: Learn how AI can create detailed audience personas, enhancing communication.

Servant Leadership and AI: Exploring how AI interprets leadership concepts.

Personal Stories and AI: The power of integrating personal experiences with AI for unique content.
Check out Novel Philosophy Academy - https://learn.novelphilosophy.academy/
All this and more, on this episode of My AI Love Affair.
If you know a business owner that needs to hear an episode about why AI will easily be the biggest conversation of our lifetime, please share an episode with them. Pretty Please. Enjoy the show.
If this is the first episode you've listened to all the way to the end or if you are a regular, thank you … I love that you are here. Check out our back catalogue on myailoveaffair.com, subscribe to the show and give me a review and rating, it really helps us unite the AIGeeks like you.
If you are a business owner that wants to use AI to make business easy and want to find others just like you in a group where we share tactics & ideas on what's working (or not) for us when it comes to using AI in the best possible way… go to aigeeks.co/discord … it is free.
Stay tuned for the next teck stack episode and discover the 10 AI commandments for every creative entrepreneur. So, don't forget to subscribe to the show to get that episode as soon it gets released. Until then, much love.