Business & Ai Panel - Hawaii Part 3
PODCASTCASE STUDY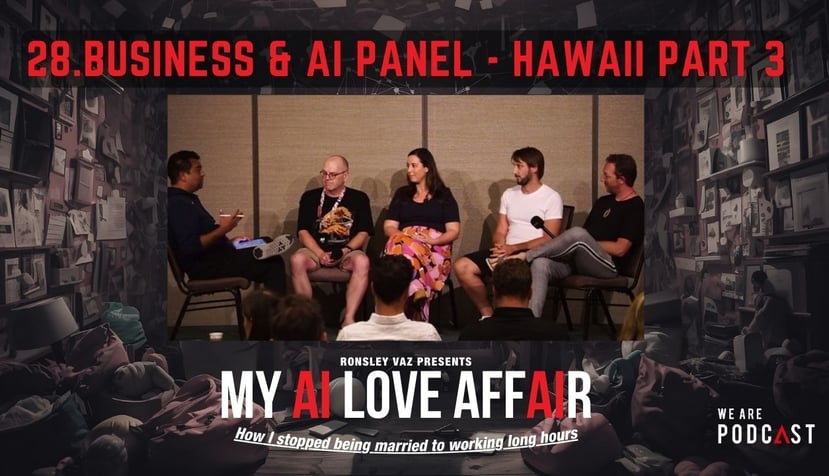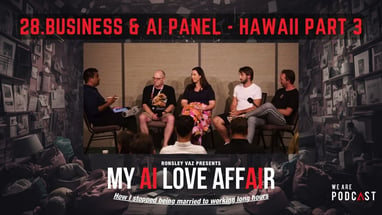 AI's Impact on Coaching Businesses and Content Creation
I am here with the third part of the panel I did in Hawaii. I love how everyone discussed the impact of AI on coaching businesses and how it can help coaches transform their clients faster. One question from the audience was the difference and relevance of technology between now and the future. And it was a very insightful exchange.
One of the interesting parts of our conversation was about how AI is going to be significant in moving away from traditional worksheets, checklists, and training processes.
What else we talked about…
Quick Wins with AI: If you're new to AI, start small. Simple automations can save hours of your time.

Choosing a Business Idea: Stuck? Ed shares a killer strategy to decide on an idea that's not only profitable but also aligns with your passion.

The AI Ethics Dilemma: We talk about the balance between innovation and ethical considerations. Where's the line?

Customer Retention with AI: Ed spills the beans on how AI can predict customer behavior, helping you to make timely, impactful interventions.

The Power of Community: Building a community around your brand isn't just rewarding; it's profitable. Learn why.

AI's Role in E-commerce: If you run an online store, listen up. AI can optimize your supply chain and even predict future sales trends.

Starting Small: Not all businesses have to start big to be successful. We discuss the power of starting small and scaling up.

Human Touch in AI: As advanced as AI is, the human element can never be replaced. We explore why.

Local Marketing and AI: How can AI contribute to local marketing strategies? The answer might surprise you.

Next Steps in AI: Ed gives actionable advice on how to keep up with rapidly evolving AI technologies.
All this and more, on this episode of My AI Love Affair.
If you know a business owner that needs to hear an episode about why AI will easily be the biggest conversation of our lifetime, please share an episode with them. Pretty Please. Enjoy the show.
If this is the first episode you've listened to all the way to the end or if you are a regular, thank you … I love that you are here. Check out our back catalogue on myailoveaffair.com, subscribe to the show and give me a review and rating, it really helps us unite the AIGeeks like you.
If you are a business owner that wants to use AI to make business easy and want to find others just like you in a group where we share tactics & ideas on what's working (or not) for us when it comes to using AI in the best possible way… go to aigeeks.co/discord … it is free.
Stay tuned for the next when we learn how to help our clients win. So, don't forget to subscribe to the show to get that episode as soon it gets released. Until then, do what you love, love what you do.