Business & AI Panel - Hawaii Part 2
PODCASTCASE STUDY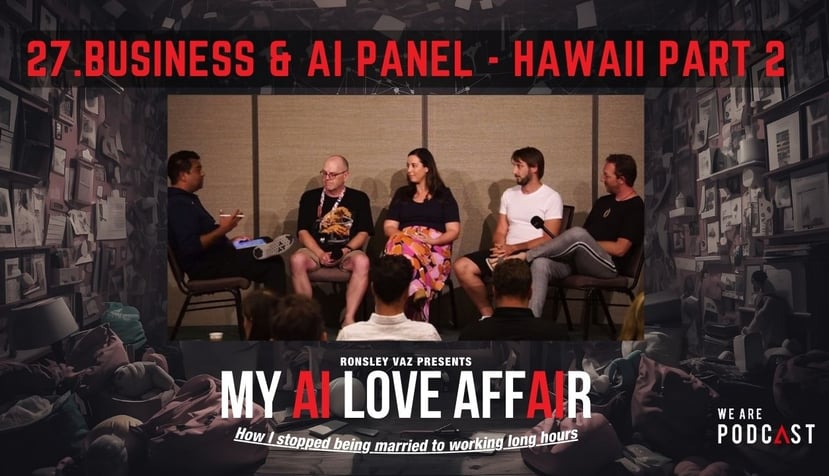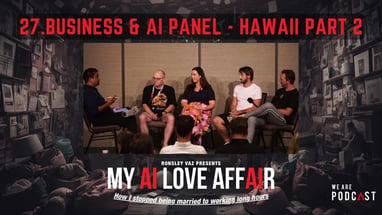 Learn how to Enhance your Business with AI
Welcome back! Today is the 2nd part of the business and AI panel that I joined in Hawaii. It's another segment that is worth your whole watch.
We talked about the importance of creating a business that can exist without the owner and can generate generational wealth. Tune in to hear more about our insights on AI and business.
Expect to learn about…
Business Principles Are Your North Star: Forget about fads and trends. In this episode, you'll learn that sticking to core business principles is what gives you staying power.

Avoiding the Hype Train: Ever jumped on a business trend just because it's popular? We talk about why that's a perilous road and how to steer clear of it.

The Beginner's Mindset: Even if you've been in the game for years, adopting a beginner's mindset can open doors you never knew existed. Cool, huh?

Embrace the Mistakes: Seriously, don't be afraid to mess up. We discuss how making mistakes is not just okay, it's essential for growth.

Networking Isn't Just Schmoozing: Who knew? Networking can actually be meaningful. We dive into how to make connections that matter.

Mind Your Cash Flow: Money matters, no two ways about it. Learn why monitoring your cash flow can make or break your business.

The Power of Saying No: Sometimes, opportunities are just distractions in disguise. Learn when to say no, and why it's sometimes the best decision you can make.

Your Team is Your Tribe: You can't do it all alone. We delve into why building a strong team is a non-negotiable for success.

Know Your Worth: This one's big. We talk about why undervaluing your services is a fast track to burnout and how to avoid it.

Consistency is King: You've heard it before, but it bears repeating. Consistency in your actions, your branding, and your service will set you apart.
All this and more, on this episode of My AI Love Affair.
If you know a business owner that needs to hear an episode about why AI will easily be the biggest conversation of our lifetime, please share an episode with them. Pretty Please. Enjoy the show.
If this is the first episode you've listened to all the way to the end or if you are a regular, thank you … I love that you are here. Check out our back catalogue on myailoveaffair.com, subscribe to the show and give me a review and rating, it really helps us unite the AIGeeks like you.
If you are a business owner that wants to use AI to make business easy and want to find others just like you in a group where we share tactics & ideas on what's working (or not) for us when it comes to using AI in the best possible way… go to aigeeks.co/discord … it is free.
Stay tuned for the next Business & Ai Panel - Hawaii Part 3. The episode is focusing on its impact and how beginners can leverage AI for quick wins. So, don't forget to subscribe to the show to get that episode as soon it gets released. Until then, much love.