Business & Ai Panel - Hawaii Part 1
PODCASTCASE STUDY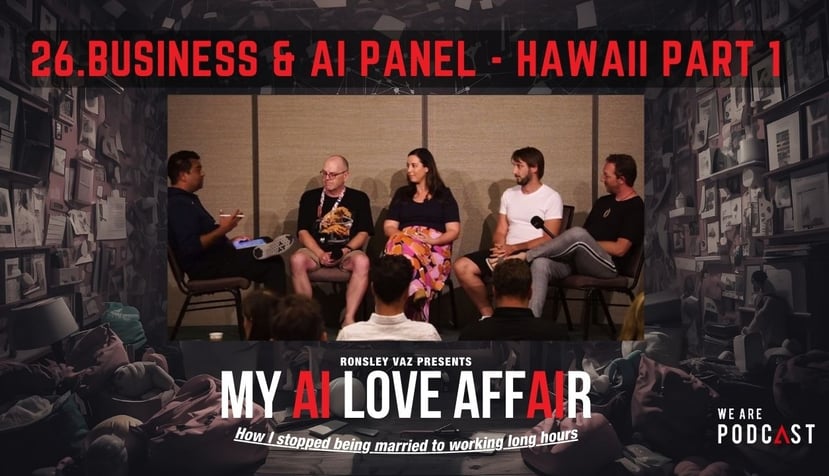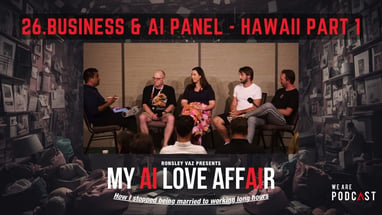 Exploring AI's Impact on Business Growth
This is going to be a 3-part episode, everyone. I visited Hawaii for a special event, and my conversations with everyone were deeply impactful. I can't wait for you to watch all the episodes. But for now, here is the first segment.
Toni Bache, Carl Taylor, Jason Everett, and Ed Dale are experts in their respective industries. Together with a handful of audiences, we tackled many subjects that involved artificial intelligence tools and entrepreneurship. They shared insights on how AI can accelerate content creation strategy implementation and free up time for business owners.
What we talk about:
Using AI as an "accelerator" to help businesses create content faster, implement strategies quicker, and save business owners time.

Leveraging AI to help find and develop talent for yourself as a founder and for training your team members.

The exponential growth potential of AI for scaling coaching and training businesses.

The importance of optimizing AI for human happiness and well-being rather than just efficiency or profitability.

How AI can help solve the "blank page" problem and generate creative ideas and content.

There is a need for proper "communication" when prompting AI systems, not just "programming".
Leveraging AI to Enhance Business Operations
Using AI as an accelerator for creating content, implementing strategies, and freeing up time

Overcoming the "blank page" for creative ideas and content

AI for finding talent and developing team members
AI and the Future of Coaching & Training
The exponential growth potential of AI for coaching & training businesses

Optimizing AI prompts as "communication", not just "programming."

Ensuring AI enhances human relationships and connections
Responsible and Ethical Use of AI
Need for optimizing AI for human happiness and well-being

Learning from past technologies like social media

Setting the right example for the future of AI

Keeping the human element alive in business
All this and more, on this episode of My AI Love Affair.
If you know a business owner who needs to hear an episode about why AI will easily be the biggest conversation of our lifetime, please share an episode with them. Pretty Please. Enjoy the show.
If this is the first episode you've listened to all the way to the end, or if you are a regular, thank you … I love that you are here. Check out our back catalogue on myailoveaffair.com, subscribe to the show and give me a review and rating; it really helps us unite the AIGeeks like you.
If you are a business owner who wants to use AI to make business easy and wants to find others just like you in a group where we share tactics & ideas on what's working (or not) for us when it comes to using AI in the best possible way… go to aigeeks.co/discord … it is free.
Stay tuned for the next Business & Ai Panel - Hawaii Part 2. It would be an exciting conversation about Business Principles That Never Fail. So, don't forget to subscribe to the show to get that episode as soon it gets released. Until then, do what you love. Love what you do.